This week our very own Eric Rubenstein, Sr. Director of FWA and I, flew out to Dallas to present to the Texas Office of the Attorney General Medicaid Fraud Control Unit.
The topic was for auditors and was Data Analytics for the Analyst. They shared how to best collaborate as an auditor/analyst with investigators. Some highlights included using basic Boolean Logic, writing a quick and dirty algorithm sketch, and presenting data in a picture or graph beyond tables.
The deep dive into Medicaid data offered attendees a look at why commercial data and Medicare data would be helpful beyond just the Medicaid data (for impossible day for instance). Speaking of Impossible Day, Eric shared that recently he was asked "What is your definition of Impossible Day" and he shared that it depends on the type of provider.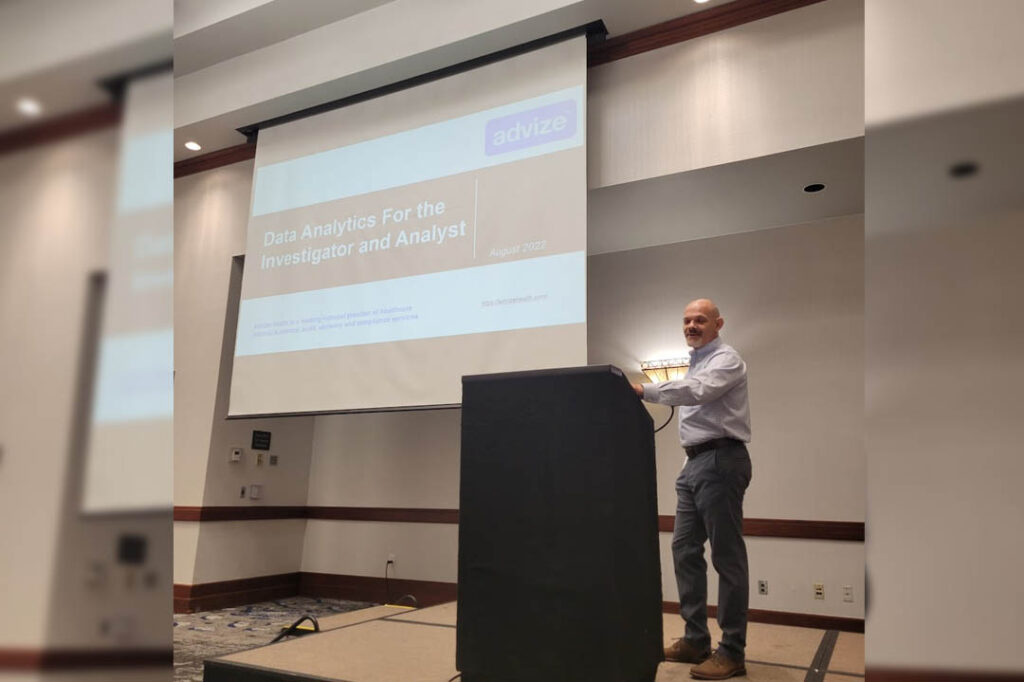 Eric and I commended the "Audigators" (the auditor must be an investigator when it comes to data and if something passes the sniff test) for their hard work before leaving for dinner and to discover Grapevine, Tx.
Grapevine is known for its restored 19th- and 20th-century buildings and is minutes from the main large DFW airport. Although it was showing temperatures in the hundreds, it didn't feel hot like Florida. We heard through the grapevine that The Cotton Belt Railroad District is a big deal in this town and that The 1888 Cotton Belt Railroad Depot is the starting point of the Grapevine Vintage Railroad.
Do you like cheese? YES! We do, thank you for asking.
The waiter opened the conversation at dinner with this very question and then went on to grace us with the Quesadilla de Huitlacoche which is a dish that has beautiful presentation and taste. More specifically it is sautéed Mexican truffle, jack cheese & roasted veggies between organic blue corn tortillas. Served with crema, avocado purée, New Mexico red & green chile sauces. You will find this at Mi Dia From Scratch and there are two locations outside of Grapevine: Plano and Flower Mound.
We strongly recommend this restaurant and thank the Texas MFCU Analyst from NJ who told us we should go.
Before flying out In the event you are a Southwest airline lover like us and are going back to DAL rather than DFW, there is a NEW Eataly that is a MUST NOT MISS!
By: Jeanmarie Loria