A little over a week ago, I was afforded the once-in-a-lifetime opportunity of attending the annual HIMSS Conference & Exhibition. This industry-leading conference is the largest of its kind, bringing together over 40,000 health IT professionals, clinicians, executives and vendors from all over the world. Highlighted by world-class keynote speakers, educational programs, workshops, and an exhibition floor with over 1,200 innovative health and IT vendors, this conference was nothing short of outstanding.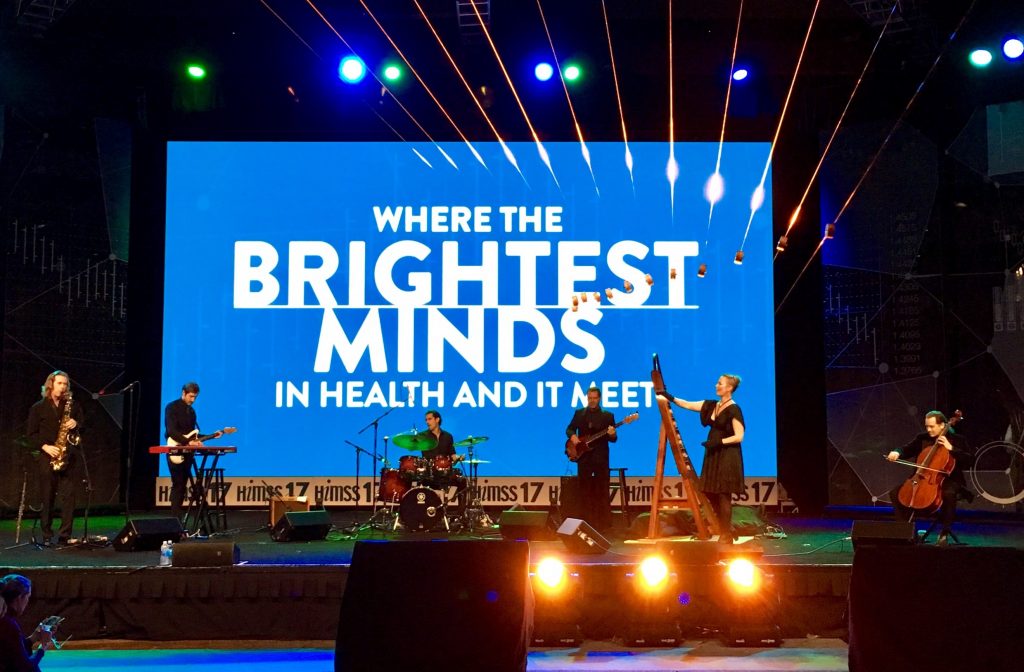 I started this conference by attending the HIMSS17 Opening Reception on Sunday night. This was a great way to get a feel for the audience that I'd be mingling with throughout the week. With live music, food, drinks, and friendly conversation, this was a great chance to begin networking with other attendees.
Monday, the 20th, was the first full day of HIMSS17. To say it was overwhelming would be an understatement. There was so much to do while attending this conference, it was hard determining where to start. I began by simply walking around, assessing the lay of the land. It seemed logical at the time, since it was the HIMSS Conference, to attend an event that provided an overview of HIMSS. This event was headed by Thomas Leary, and he detailed how HIMSS globally transforms healthcare through the use of IT. Following this orientation of the organization, it was time to hit the expo floor. The majority of my time was then spent in the exhibitor hall, navigating my way through the seemingly endless rows of vendors. The exhibitor hall was like the Smithsonian of Healthcare & IT. Each vendor was showcasing their newest, most innovative products and/or services to attendees. I learned so much about the new products/services coming into the healthcare industry.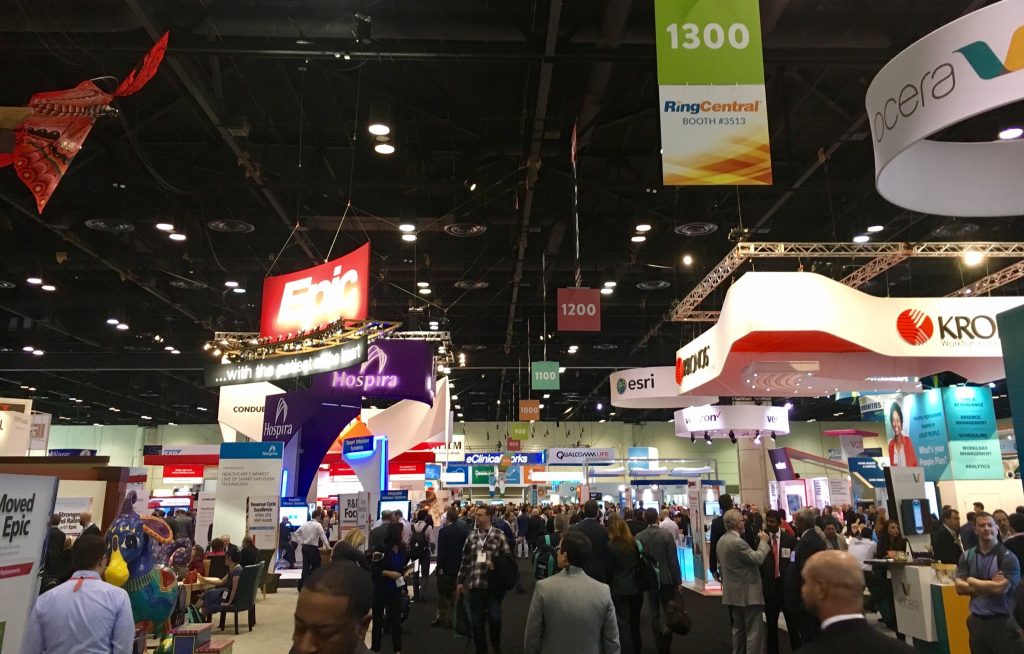 Throughout the week at HIMSS17, I learned so much, met some inspiring individuals, expanded my network, and was given amazing advice. One individual I met told me, "Never take for granted being able to work in an environment where you are supported. I did when I was your age. I thought all jobs would be like that, that my bosses would always care for my well-being. Boy, was I wrong." I am truly grateful to be put in a position to succeed by my employers and the team at Advize Health.
To cap off an extraordinary conference, the stars from ABC's Shark Tank Robert Herjavec and Kevin O'Leary gave the closing speech. As a huge fan of their show, their closing speech will resonate with me for a lifetime as they provided incredible insight on how to succeed in a quickly accelerating industry.