This past week I had the opportunity to visit, albeit briefly, Pittsburgh.  To be fair, I pop in and out of this fantastic city several times a year for client meetings and I never feel like I've had enough time to take in the sights and sounds.  My first trip years ago was for a famous sandwich shop called Primanti Brothers and if you don't know this place, please start watching Food Network.
I'm not a photographer but I do like to capture pictures of my client buildings and skylines on the way from the train or my walk and it was such a perfect day for that.
My office for the day seen here was on the second floor of The Industrialist Hotel. It was quiet and had delicious water. I highly recommend it for meetings.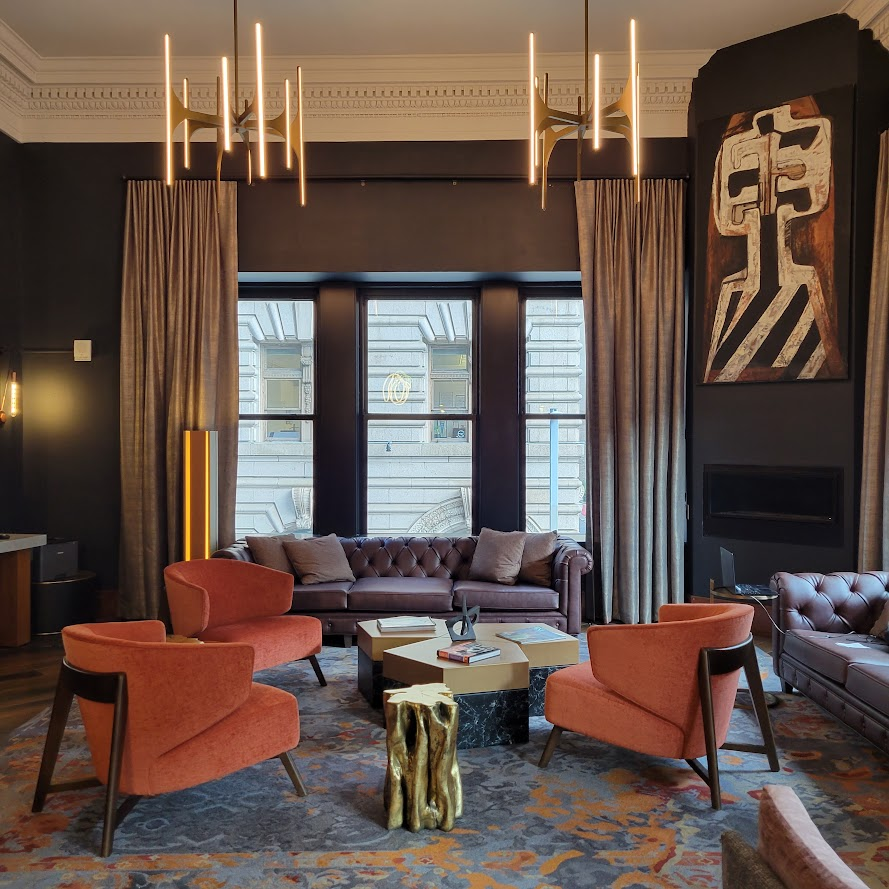 I've never walked around Pittsburg but this time I had an opportunity on my way to a meeting in the North End. The walk across the historic Seventh Street Bridge – you've seen it if you have driven around this town – did not disappoint.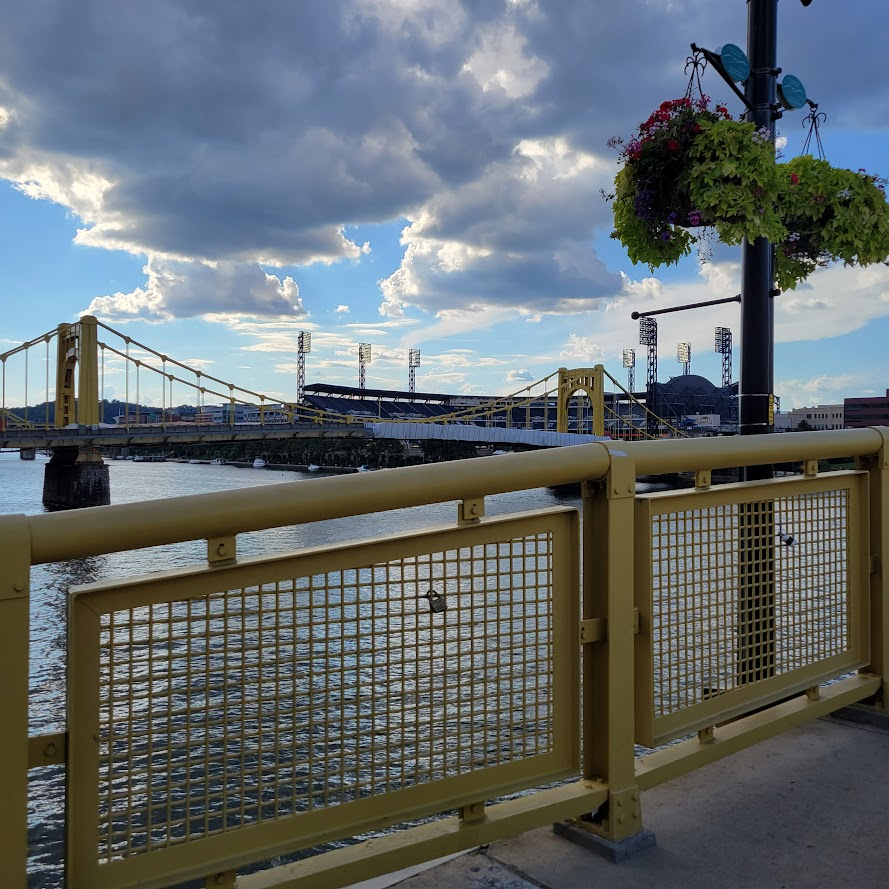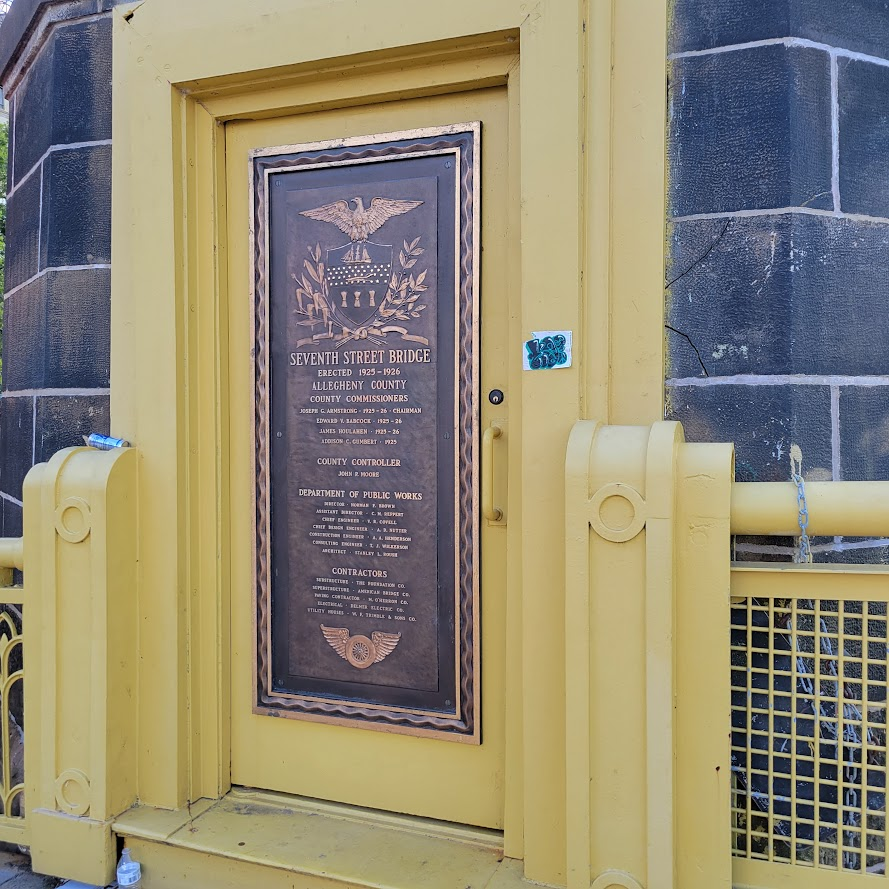 Finally when I made it over the bridge I walked through the Allegheny Commons Park West and saw the dogs playing and people doing yoga.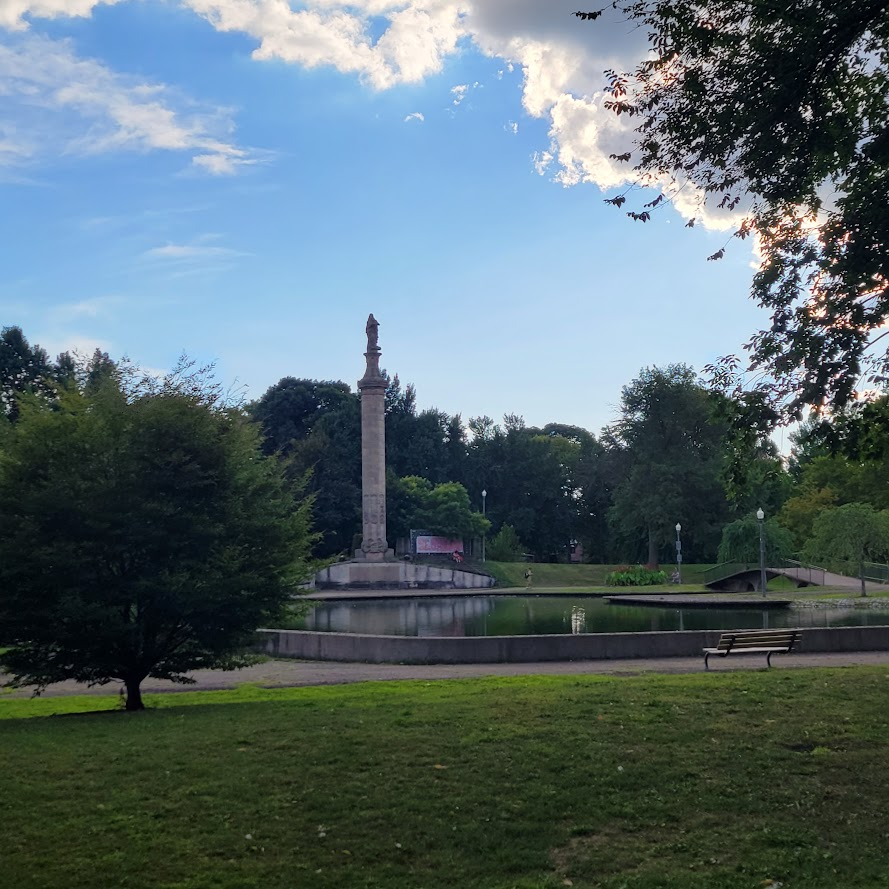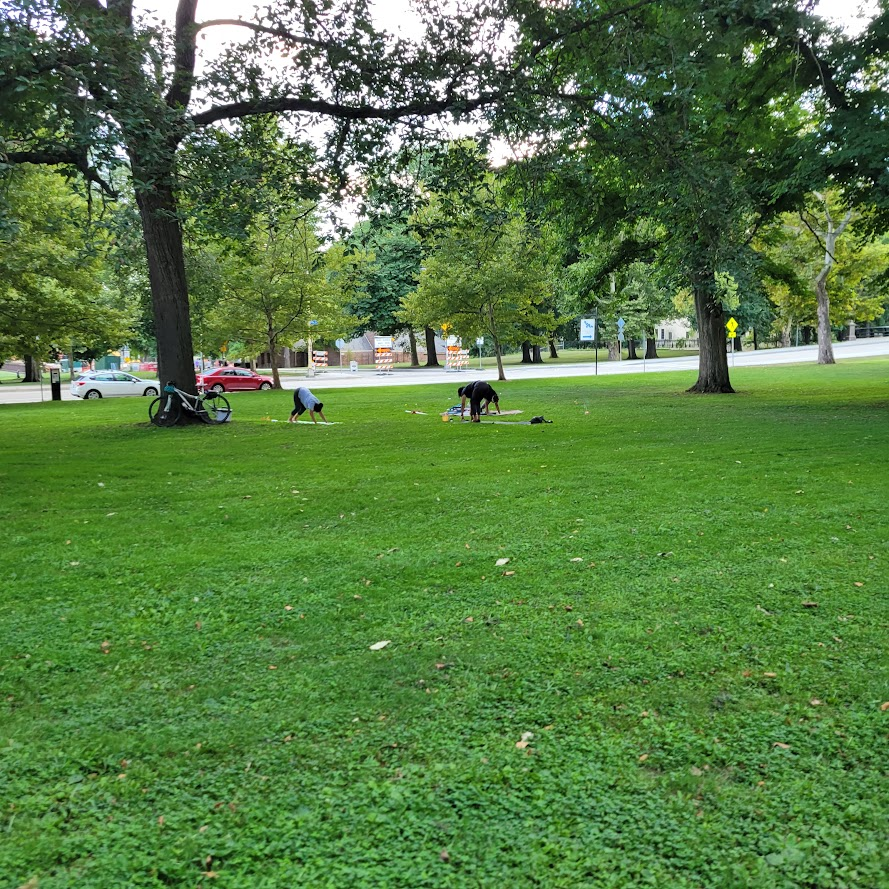 This brought me to Monterey Pub where they pour a terrific Guinness.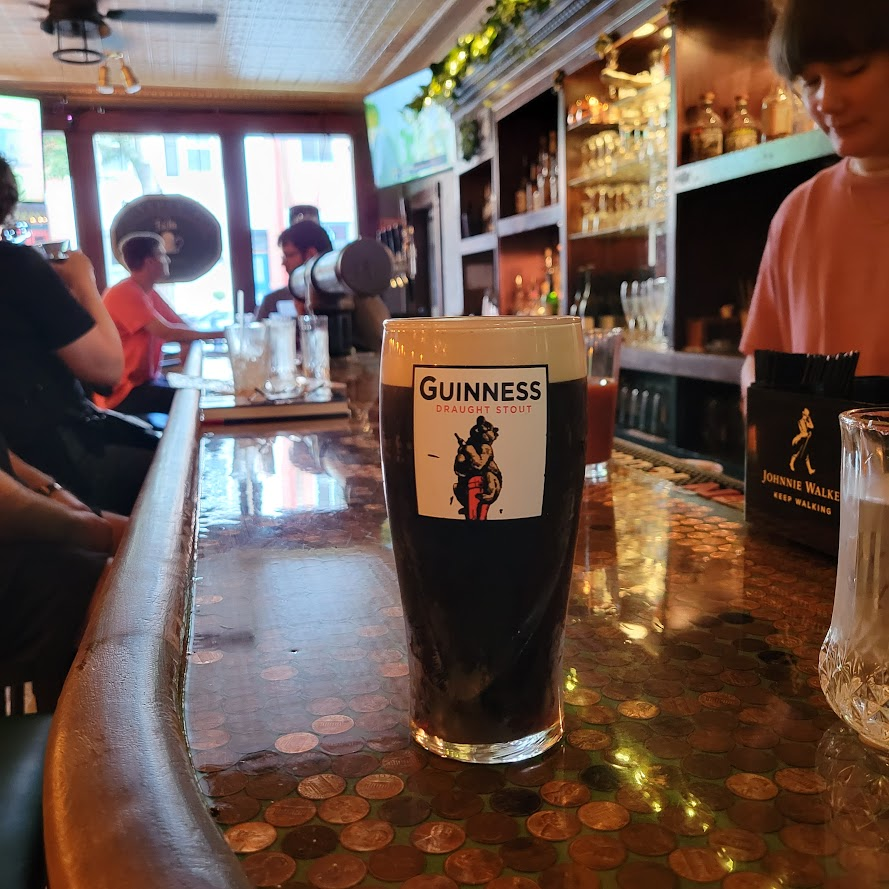 Finally, the highlight of the trip was hanging out with local friends and getting to know of a place called Randyland. I had no idea such a place existed and was enjoying seeing Randy from afar while having a terrific conversation with an incredible artist Karl.