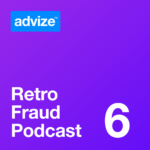 In this episode of Retro Fraud, Eric spends some time with former Deputy Chief of the Health Care and Government Fraud Unit and long-time Assistant United States Attorney Joe Mack (Joseph G. Mack).
Joe is now in the private sector, working in regulatory and compliance for healthcare, but spent a number of years as a criminal prosecutor in the US Attorney's Office in New Jersey, on healthcare fraud matters.
Eric and Joe worked together for many years, punctuated by the Orange Community MRI case. That case resulted in about 20 prosecutions, including 17 criminal prosecutions, and three trials in 14 months. Eric and Joe discuss this overall case, the facts and prosecutorial decisions that are made and how kickbacks continue to be a problem in the healthcare world.
Video
Related