Police in Lincolnshire, England, received an alarming report of a "ritual mass killing," but upon investigation, it turned out to be a yoga class. The concerned onlooker had good intentions, but the situation quickly proved to be a misunderstanding.
Have you heard the term "Murder Yoga?" Well that also exists and is known in the Brazilian Jiu Jitsu (BJJ) community. As you might know, we have two black belts here at Advize. We have multiple yoga instructors here at Advize as well and we will be featuring a quote from each of them over the next few weeks.
Embracing Change in September
September is a time of change and inviting in new opportunities. For many of us, September marks a time for new. New school year, new season, new coffee order #PSL – no worries, Starbucks is doing a buy-one get-one pumpkin spice latte.
While there is generally excitement for these changes like autumn, it is common for change with stress and anxiety due to an end of one thing and the start of something else.
Connecting with Others
We are featuring some thoughts from our instructors as a reminder that it is okay to acknowledge that times of change can be difficult. It is productive and good to simply  greet your emotions without judgement and reach out to those in your circle for support as needed. Invite a friend from work who you haven't seen in a while for a PSL or a family member for tea. Get out there and enjoy the changes that come with the new season.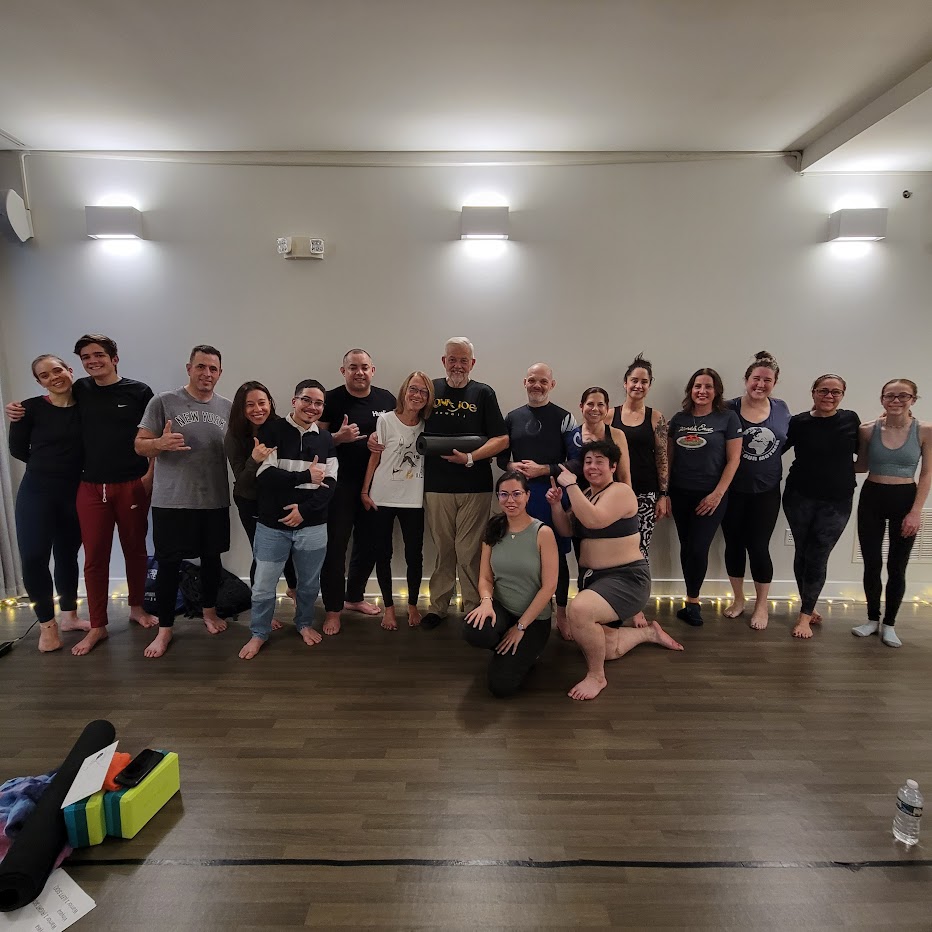 Eric Rubenstein, one of our recent yoga instructors (featured in the middle of this picture during his first yoga class that he taught earlier this year), shared his perspective on the connection between Brazilian Jiu-Jitsu and yoga:
"Brazilian Jiu Jitsu is like a chess game; always having to think a step ahead. It's cerebral. It's what drew me to yoga. Your mind gets to focus on the task. These are a lot like investigating and understanding FWA. Each step moves you to the next, and each step helps you make a determination about where you came from, where you are, and where to go."