Kicked off this week of travel in Orlando on Friday, Long Island Sunday, St. Louis Monday, Oklahoma City Tuesday, NYC Wednesday and Buffalo Thursday. It was a great week. Here is the quick rundown. Planes were great except for the one I missed because I read the board incorrectly and the trains were fab (I love the Amtrak experience so much more than the bus but no matter what I'm able to get work done while traversing the cities so planes trains and buses – fine by me and makes me smile to think of John Candy and Steve Martin).
Orlando
Eric Rubenstein and I were on a panel in at Full Sail where we were on a panel for The East Orlando Chamber of Commerce OPTIC and discussed safeguarding personal privacy online.  Ironically, the morning of the panel, I received a warning email from Bank of America regarding the "Pay Yourself" Scam.
Long Island
Of course it is my favorite place anywhere and I was delighted to be there two Sundays in a row. The first weekend was to celebrate the union of one of Advize's family members. It was a beautiful event on the Island and the second trip back was to take my mom for a delayed mother's day celebration.
One highlight was the delicious pizza in Massapequa and I am glad to say I went there both Sundays. Crostini brings over this "bread" for the table but it really is delish pizza (Sicilian without cheese shown in this picture) and garlic bread focaccia.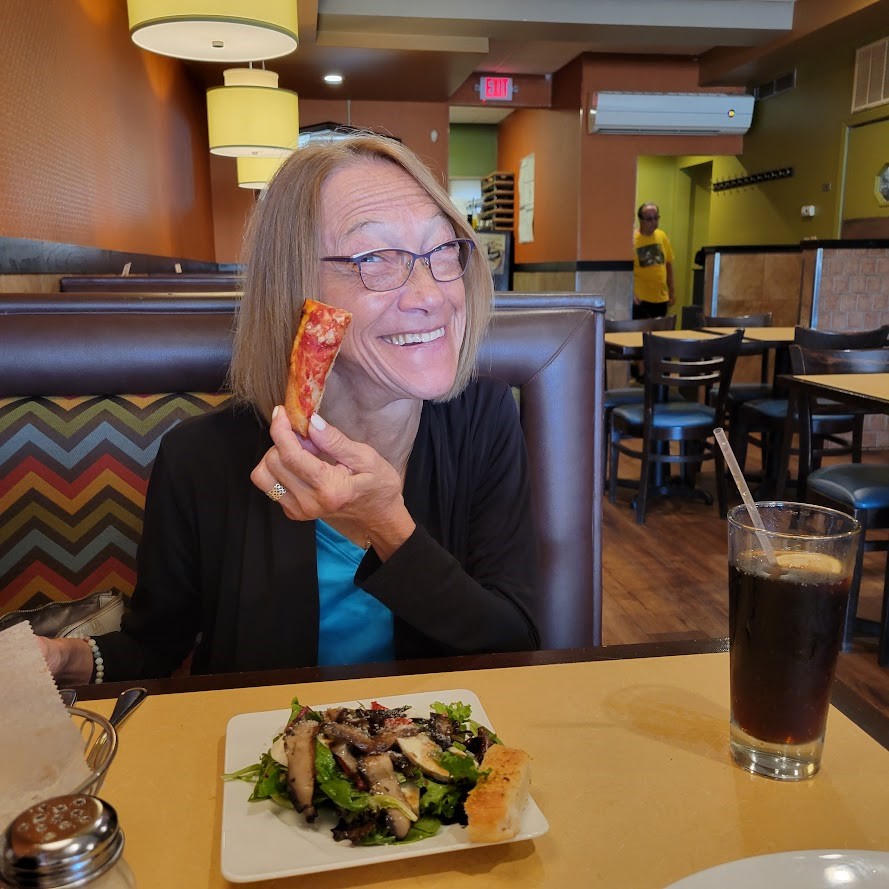 St. Louis
Although a couple of clients are located there, I normally meet them in other cities and have never spent significant time there but I was quite excited because one of my favorite movies is Up in the Air and much of the movie was filmed in St. Louis. The Clooney character takes a picture for his sister with the legendary architectural beauty known as Lambert Field citing "The Wright brothers flew through there. That domed main terminal is the first of its kind; it's a precursor of everything from JFK to de Gaulle".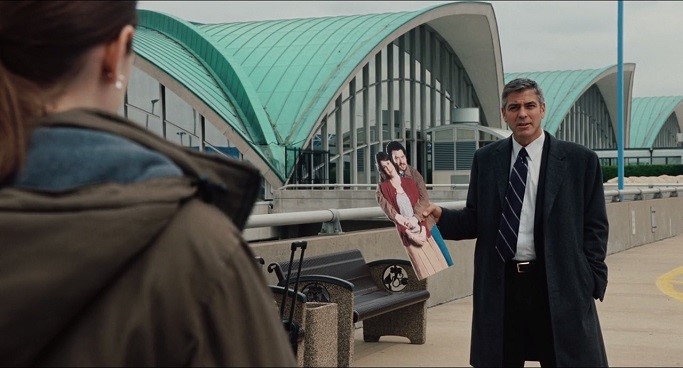 Highlight restaurant – 801 Local with their fantastic happy hour menu and specials. The high-end mall right down the road from 801 Local featured this spectacular bathroom which had a gorgeous waiting room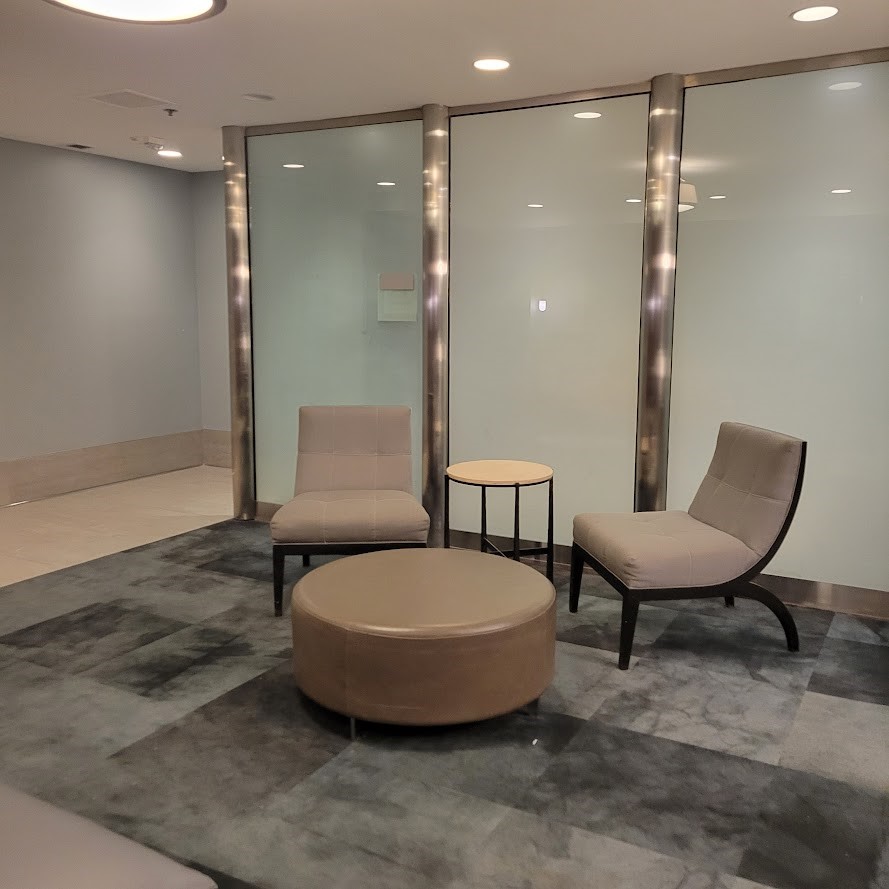 OKC
Oklahoma City was what I thought it would be and the people were so nice. I had meetings in Bricktown and walked along the canal. This waterway opened in 1999 and is a tourist spot.
There was a *QUICK* bonus stop in Dallas, Tx but not long enough for me to leave the airport – I'm counting it as another city for the week 😊
NYC
Getting up early to get on my 7:15a Amtrak to Buffalo offered me the opportunity to see this gorgeous sunrise and the Moynihan Train Hall did not disappointment me.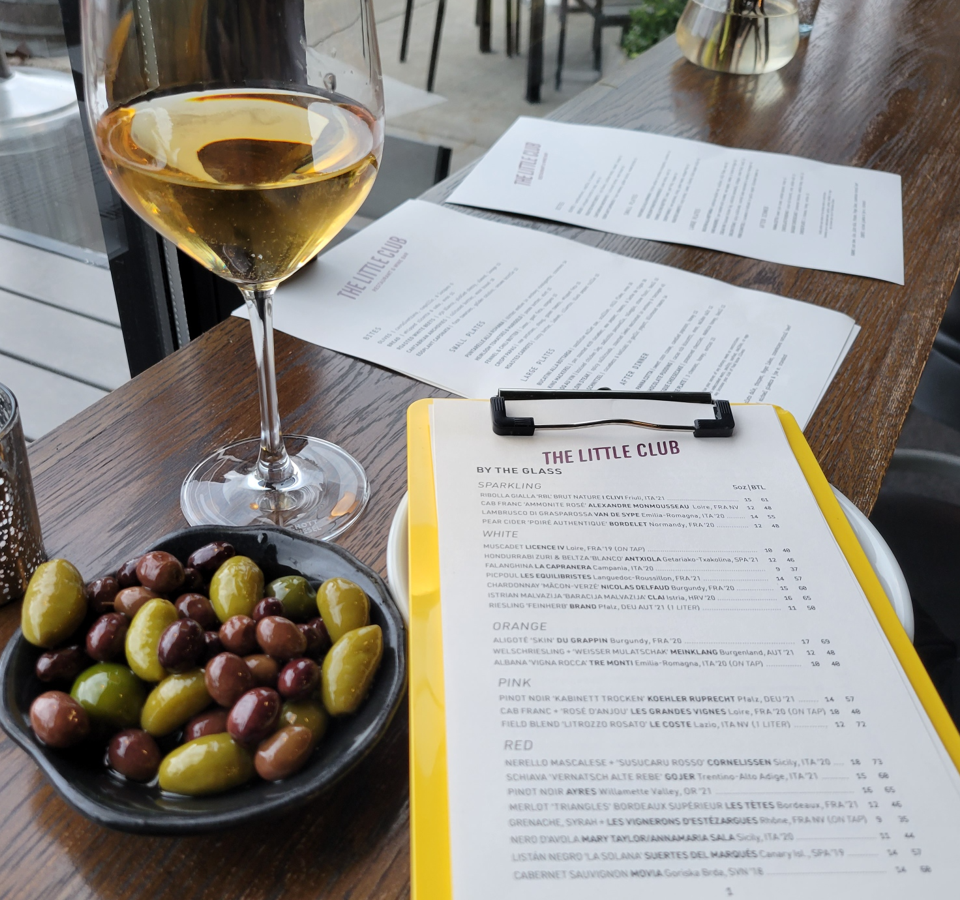 Buffalo Finally!
This town did not disappoint. As my Uber dropped me off I saw a mural on a building with The Rat Pack (which I love and based on the name of this blog, I hope you love The Chairman of the Board too). Right next to this mural was one of The Goo Goo Dolls who originated here in Buffalo. That made my day! The Little Club was the highlight restaurant and wine bar because the olives have the best citrus taste and come out warm. They feature Orange wines which I only saw in Canada and they have an awesome vibe.