We are back. Last week we took a break from Come Fly With Me because we wanted to honor 9/11. If you missed our personal tribute to those on our team who were involved with 9/11 please take a moment to read it now.
Where did I go in the meantime? West Coast to NOLA to Long Island and Florida. The exciting one to discuss is NOLA. You might be wondering if I had a cup of coffee at cafe du monde? Of course! I was hoping to have a king cake but I didn't get a chance. If you don't know what a king cake is, please do yourself a favor and get to know this delicious dessert. They even have it in Publix and other stores outside of Louisiana.
Highlights of my food and drink were nontraditional but surprising and delicious:
Copper Vine – loved the wine flights and outstanding food – I highly recommend this for work or fun
Poke Loa – make my own sushi bowl on a line like Pita Pit? Yes Please!! That was a great lunch
Waldorf New Orleans – historic place to visit and grab a drink at the bar. Tremendous service and history.
I traveled to NOLA for the Healthcare Advocate Summit and was happy to join our very own Eric Rubenstein for a presentation about compliance and the awesome Eli Rushbanks, General Counsel of Dollar For, presentation.  Jordan Johnson shared this picture and put on the wonderful summit which offered some key takeaways:
We must improve health literacy.
Only when people take action can healthcare be made better.
A single technology will not be able to 'fix' healthcare.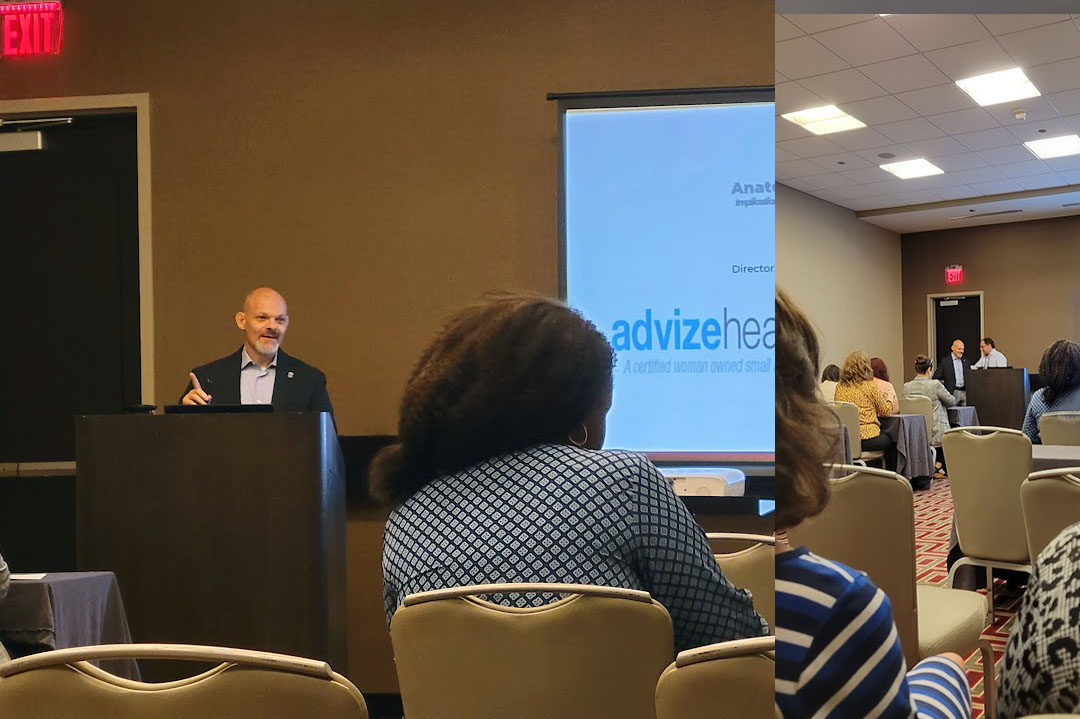 We agree with item number one and believe the health financial literacy is the most important part. Much of our support of Dollar For has been driven by our appreciation for the way this tremendous nonprofit helps empower patients by teaching what questions to ask when looking at their bill and how to adjudicate their bill by themselves or with a little help from Dollar For.